We think homeownership
is a big deal.
At American Pacific Mortgage,
our core vision is to create experiences that matter in delivering homeownership.
Our Company
As a company, we embrace the concept of ownership with enthusiasm and optimism for the future of housing in America. As individuals, every employee at American Pacific Mortgage takes personal ownership in creating experiences that matter for our customers and clients. Every transaction represents a family, a home, and a life decision - we understand and appreciate that our participation is a privilege and our job is to delight everyone involved at every point of the process so that their experience matters.
Our Vision
Our vision is to set the industry standard for delivering home ownership in America.
We want to create an experience that matters. We have multiple branches throughout the US and over 1,000 loan advisors who have one goal in mind - to serve the home finance needs of individuals, families and communities where we live and work.
American Pacific Mortgage has a proven track record of getting results. With turnaround times in as little as two weeks and customized loan products to fit almost every need, we have helped countless homeowners obtain the mortgage financing they need for their homes.
Our top priority is to help you make an informed decision by presenting all available options. Whether you are buying your first home, a new investment property, or building the home of your dreams, American Pacific Mortgage will empower you with confidence, knowledge and solid expertise from loan application through closing.
It's your mortgage; it should be powered by you.
Our Values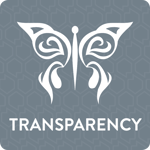 We Are Transparent. At American Pacific Mortgage, we always provide straight talk and responsible communication. We will get directly to the heart of the issue, and communicate clearly, completely, and relevantly. We believe in delivering information that you need to know when you need to know it, and are willing to have the difficult conversations if needed. We endeavor always to share information and earn your trust.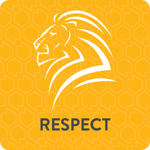 We Are Respectful. We understand that what we do matters. We serve our customers with our full attention, intention, and purpose at all times, and above all we do the right thing. Sensitive matters will always be treated with sensitivity, and we will always exercise good judgment to make the honorable choice. Your time, your business, and your dream of homeownership is important to us.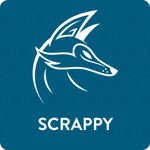 We Are Scrappy.  To us, Scrappy as a core value reflects our strength of character in that we are determined, resourceful, and relentless in our approach to serve our customers. We have a solid strength of character and are willing to fight for what is right. We are proactive in seeking solutions. We are tenacious and will not quit. We will do what it takes to make sure we get loans funded.
It is extremely important that you don't make any major life changes immediately before or during the loan process.

Don't quit your job, change jobs, or become self employed.

Don't make any large purchases like a vehicle or furniture.

Don't co-sign on any loans for someone else.

Don't spend money that you have set assigned for down payment or closing costs.

Don't make any changes to your credit like opening new cards, spending on cards, or even closing accounts without guidance from a professional.

Don't panic! The loan process can seem daunting, particularly if it is your first time. We will help you understand what is needed and to get you to the finish line.

APM NMLS Consumer Access Link:  https://nmlsconsumeraccess.org/EntityDetails.aspx/COMPANY/1850
Copyright © 2022 American Pacific Mortgage Corporation | Privacy Policy | Contact Us | Legal/Licensing | Accessibility Statement
All information contained herein is for informational purposes only and, while every effort has been made to ensure accuracy, no guarantee is expressed or implied. Any programs shown do not demonstrate all options or pricing structures. Rates, terms, programs and underwriting policies subject to change without notice. This is not an offer to extend credit or a commitment to lend. All loans subject to underwriting approval. Some products may not be available in all states and restrictions apply. Equal Housing Opportunity.
808 134th St SW, Suite B205, Everett WA, 98204 | NMLS: 1062505
Equal Housing Opportunity