You've decided to buy your first home.
Now what?
Buying your first home should be an
exciting experience.
We can keep it from becoming an overwhelming one.
First Time Buyers
When you are ready to become a first-time home buyer, we are here to help you through the entire process. You want clear instructions, easy steps to follow, and no surprises. We want to educate you about the mortgage process, and guide you through to a quick, hassle-free close.
The Home Loan Process, Simplified
Let us simplify the mortgage process for you. Together, we will explore your home loan options, and the steps you need to be pre-approved. We will educate you on the process and available options for first-time home buyers. When you are ready, we will be sure that you are preapproved so you can be ready to make the strongest offer when you find your perfect home.
APM Specialty Programs to Consider
---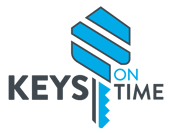 Get pre-approved with our Keys on Time program and shop for a home with confidence knowing you have preliminary approved financing. It will help you to beat out other bidders, as a seller knows you have already been pre-approved for financing and can close in 20-days or less. If you don't close on time, you could receive a closing cost credit of $895.*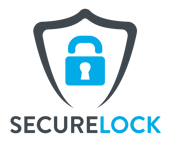 Shop for your home with peace of mind. Lock in your interest rate before you have a purchase contract to be protected against rising interest rates. Certain conditions and fees may apply**
*Not available in Oregon. The "Keys on Time" program is a limited guarantee that APMC will provide a credit to the borrower of $895 after the close of escrow if, due to some fault on the part of APMC, its originators or other APMC staff, a purchase transaction does not close until a date after the originally stated close of escrow date. The "Keys on Time" limited guarantee does not apply if the purchase transaction fails to close on or before the anticipated close of escrow date due to events/circumstances beyond APMC's control, including but not limited to, delays caused by: an unacceptable or unexpectedly low appraisal value on the subject property, acts or omissions by the escrow or title company, second lien holder approvals, short sale approval, or loan conditions imposed by the lender that, despite reasonable diligence by APMC, are not met by any party in a timely manner. The "Keys on Time" limited guarantee trigger begins when the initial loan package is received by APMC's Fulfillment center. The complete loan package must be received in the APMC Fulfillment center a minimum of 20 days prior to the COE date. Exclusions: The limited guarantee does not apply to the HARP program, reverse mortgages, FHA 203k, non-delegated jumbo products or any loans that require prior approval from an investor. The limited guarantee applies to purchase transactions only. All programs are subject to borrower and property qualifications. Rates, terms, and conditions are subject to change without notice.
** To qualify for the SecureLock program, APM must give full credit approval to all borrowers on the loan. There are specific terms for each lock, based on which variation of the SecureLock program is used. Eligible states include: Alaska, California, Colorado, Hawaii, Idaho, Kansas, Oregon, Texas, and Washington. Contact us today for full details.
Let us help you find the home loan to reach your financial goals.
FIXED RATE
The peace of mind of a fixed rate and payment is the right choice for most borrowers.
*Please visit our Disclosures page for more details for all loan types
ADJUSTABLE RATE
When you have short term lending goals, an adjustable rate may be right for you.
*Please visit our Disclosures page for more details for all loan types
---
This is the time to get in the know. A pre-approval will give you an advantage when you find your perfect home. We can tell you what you need to get pre-approved, so you know the exact loan amount you qualify for, what your monthly payment will look like, and how much taxes and insurance will be. With a pre-approval, the loan process will be smoother and your offer will be stronger.
| | |
| --- | --- |
| 2. | Select Your Loan Program |
---
Fixed rate? Adjustable? FHA? There are multiple loan options that may fit your unique needs, and we can help you choose. Are you looking for the consistent rates and payments that a fixed rate loan can provide? Do you want the short-term benefits of lower rates that an adjustable rate loan can bring? Our extensive portfolio of loan options means you have more options available to get just what you need.
---
Your application will provide a complete picture to loan investors of your assets, debts and what you are buying. You will need to provide documentation, including a photo I.D., pay stubs, proof of income, tax returns, employment history, and information on all debts, assets, and sources for down payments. Don't worry, we will let you know exactly what is needed for the loan application so you can be fully prepared.
| | |
| --- | --- |
| 4. | Processing and Underwriting |
---
Your loan has specific investor guidelines that must be met, and an underwriter will review your documents to be sure that you meet them. While an underwriter reviews your file, an appraisal will be ordered on the home. Additional information may be requested, so don't panic if you have to turn in more documents. That's just the underwriter working hard to get your final approval.
---
Before your loan is approved, you will receive pre-approval and a list of closing conditions that need to be met. These conditions can include verification that your employer is current and proof that homeowner's insurance has been obtained. Once closing conditions have been satisfied, the underwriter issues a clear to close. Congratulations, your loan has been approved!
---
With an approved loan, you are on the home-stretch towards closing. The lender will send closing documents to a title company that draws up paperwork and arranges for signing of documents. Once the documents have been signed and funding conditions have been met, the title is recorded and the process is complete. You are a proud owner of your new home, and the keys are yours!
It is extremely important that you don't make any major life changes immediately before or during the loan process.

Don't quit your job, change jobs, or become self employed.

Don't make any large purchases like a vehicle or furniture.

Don't co-sign on any loans for someone else.

Don't spend money that you have set assigned for down payment or closing costs.

Don't make any changes to your credit like opening new cards, spending on cards, or even closing accounts without guidance from a professional.

Don't panic! The loan process can seem daunting, particularly if it is your first time. We will help you understand what is needed and to get you to the finish line.

APM NMLS Consumer Access Link:  https://nmlsconsumeraccess.org/EntityDetails.aspx/COMPANY/1850
Copyright © 2022 American Pacific Mortgage Corporation | Privacy Policy | Contact Us | Legal/Licensing | Accessibility Statement
All information contained herein is for informational purposes only and, while every effort has been made to ensure accuracy, no guarantee is expressed or implied. Any programs shown do not demonstrate all options or pricing structures. Rates, terms, programs and underwriting policies subject to change without notice. This is not an offer to extend credit or a commitment to lend. All loans subject to underwriting approval. Some products may not be available in all states and restrictions apply. Equal Housing Opportunity.
808 134th St SW, Suite B205, Everett WA, 98204 | NMLS: 1062505
Equal Housing Opportunity